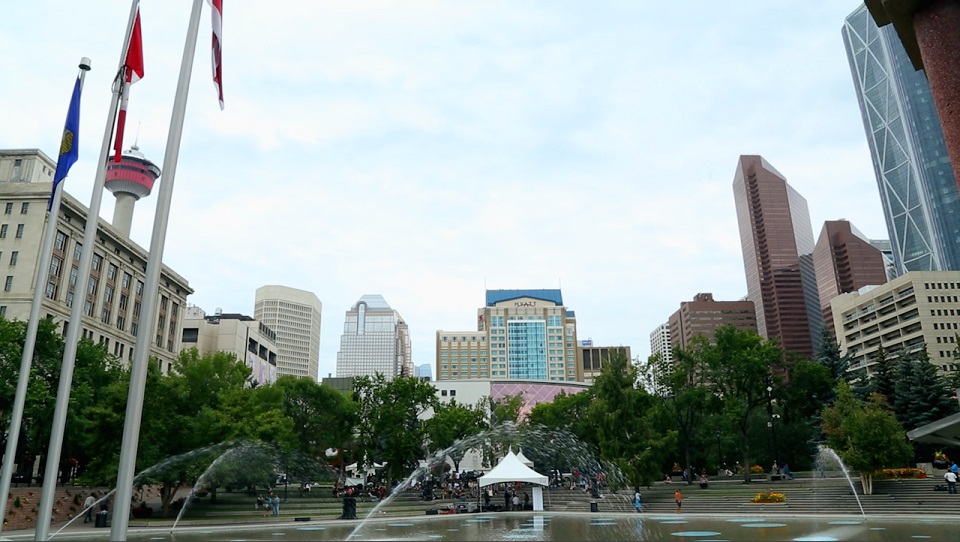 The Calgary Collection searches for the definition of folk music through the stories, opinions, and songs of Calgary's musical community. Co-created by Mike Tod and Gillian McKercher, The Calgary Collection shows that folk music is an important aspect of Calgary's identity by sharing its history and perspectives.
The Calgary Collection began as a web series in 2013. In 2014, we created Where the Sage Brush Grows, a short documentary that was in the official selection for Calgary International Film Festival (2014). Season One of our web series was produced with equipment and sound editing support from Calgary Society of Independent Filmmakers, Academy for Production and Recording Arts, and The BEACH Audio. The Calgary Collection's Second Season was made possible with the generous support of the Alberta Foundation for the Arts.
Mike Tod and Gillian McKercher first collaborated on The Crow, a live performance of music and Super 8mm film for the Film/Music Explosion! at the $100 Film Festival (2013).